Danny at the velodrome
OK check this out 45 degree bend and a 12 degree flat this is not for easily scared not to mention the fact that these words are not included on the specs of the bike. Free wheel, brakes and gears. So our roadie boy danny hi ;-) decides to go and kill himself on the velodrome track which many famous riders have ridden on. Such as Jason Queely, Chris Boardman, Yvone Mgregor and many many more. So when our Danny boy goes on this he is riding on a piece of British history respect!
The day after I had a mock exam and my back and neck was so sore I was masarging my neck instead of answering the questions nexttime a bigger frame!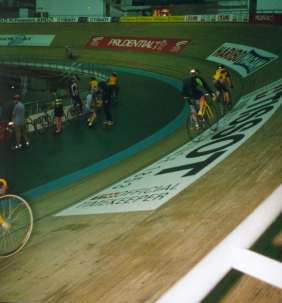 danny getting ready at the side no brakes no free wheel and feet strapped to the pedals so tight that he has no circulation in his feet!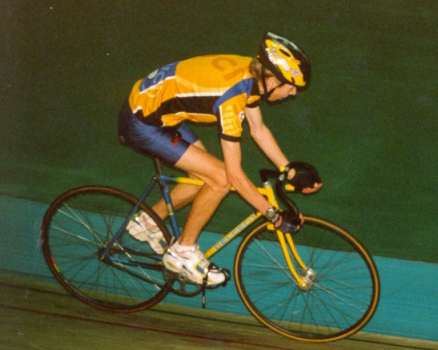 staying low so he doesn't get urine all over the track.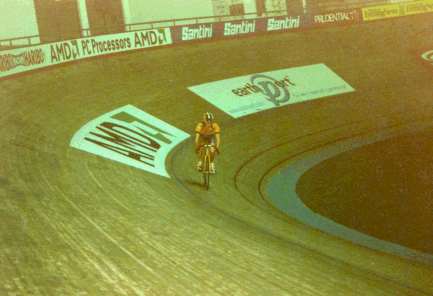 Danny's made it up to the bend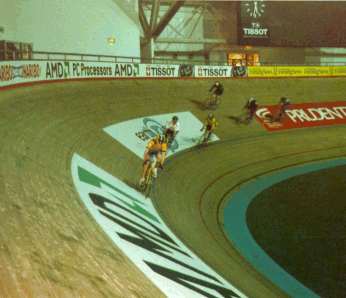 Is you trying to take over me? and what are you doing dropping back you where in front of me before pussy!