Pic(s):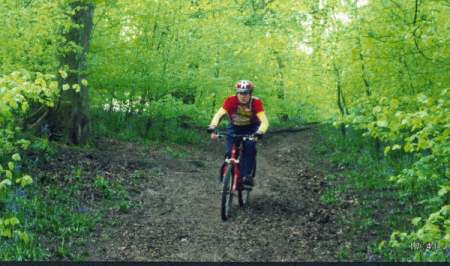 Name: Howard Wilson
Nick Name: Hoz
DOB: 10/12/85
Marital situation: single
Place of birth: Chorley Hospital
Say Summut Cool: I dropped my glove
Do A Ali G Impression: No (does he do that?)
Best Move: Endo.
Bike: 2000 trek 6500
Fav Place To Ride: Duxbury park
Fav Band: No FX (right then)
Fav Song: Peaches (are good for you)
What Can You Do That Is Cool: Dislocate my neck and die (cool show us, please we have been good!)
Any Strange Features: Not rely
Fav Female Rider Pin Up: Helen M (
Fav Rider: Martyn A
Fav Female Pin Up: Britney Spears (hit Howard one more time!)
Worst Rider Award Should Go To: Gareth Edwards (fat guy on his street)
Fav Saying: Chicken (well that's you explained then)
Howard's weapon: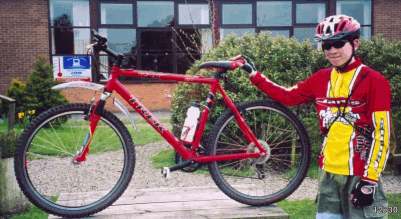 ...