JUMPS
welcome to the world of phat air the is one person ere who can get phat air the rest of us can only fart to get as close as Longie in the air scene! Longie is good in the air cranking up style as he goes along. Danny who took all the photos and is writing all this is there to carry the mobile if we have any miss haps!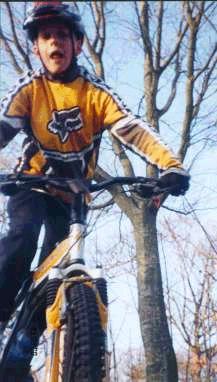 Matthew Long trying to eat a fly whilst K.O.ing me with his front wheel at the same time up Rivington the jumps are crackers and so are the people who have a go at doing them (they are so crackers that they eat flies and kill you with there front wheel).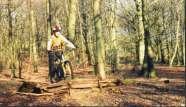 Believe it or not there was a landing jump to this nice wooded jump up Rivington where the are some top jump spots to look in horror at the size or loose your sanity and have a go at them, he did make it (well he would).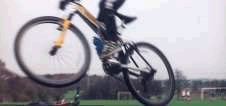 Longie showing off his football skills near the football pitch while jumping over me. or it could be that strange body less rider who only comes out at night caught on camera