XC RIDIN'
YES THE GLORIOUS DAYS OF SHAVING YOUR LEGS AND SAVING 0.001 GRAMS BY USING YOUR OLD BRAKE PADS YES THIS IS A LIFE FOR SOME PEOPLE. HERE ARE SOME BEST PLACES TO RIDE I WILL BE PUTTING UP SOME ROUTES AND MAPS UP SOON!
---
LEISURE LAKES XC RACE DETAILS: for the 2001 Summer Series
1st race April 8th all redy happend Danny came 8th
2nd race May 20th Allredy Happend Danny was no 80 and came 8th nice hard back course 1 bad very tecnical bit could not be riden and then the was a loose sandy up hill so might as well get off bike! I had my semi sliks on pumped up nice and hard so on the straight bits I could shoot off with little effort and catch up on lost ground in the woods.
3rd race June 17th
4th race July 22nd
5th race 19th aug
6th race 9th sept
You have to race in 4 of the races including the last one to get an overall standing.
---
OLD LEVERS CASTLE NEAR RESSIES (RESIVOURS TO YOU AND ME) NICE VIEW.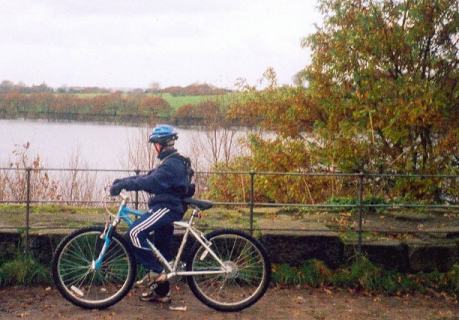 ---
The road up to the pike in strong winds is ill advised as Danny and Haydn found out!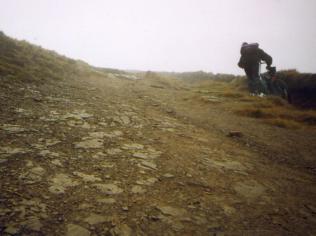 But it was worth it Haydn found a wall to lean on! Nice weather too