DOWNHILLARGH
ARGH IS AT THE END OF THIS CAPTION WHY YOU ASK? WELL THAT IS THE NOISE OF A DOWNHILLA SO WE CALL IT DOWNHILLARGH!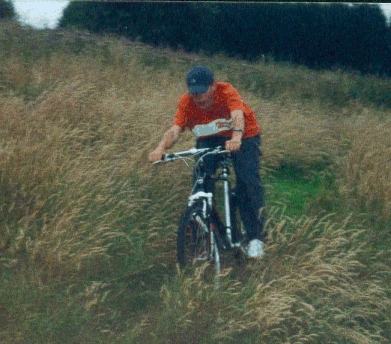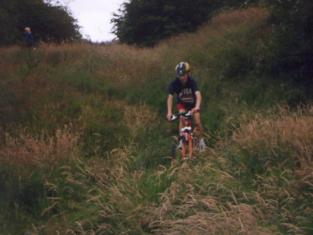 THIS IS ONE OF THE SPOTS WHERE WE USE TO GO DOWNHILLARGING IT IS BASICALLY A SHORT BUT SWEET GRASSY DOWNHILL TRACK NOW WHEN YOU THINK OF GRASS YOU THINK SLOW BUT THIS WAS SO FAST YOU WERE STRUGGLING TO STAY ON OR NOT RESIST GRASPING THE BRAKES.
Duxbry Forest nice bits of downhill to test your skills and when Haydn found some slippy steps to test his wild grippers well watch.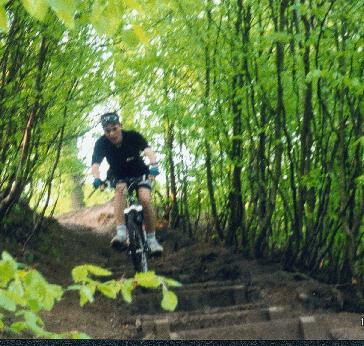 bob showing that wild grippers grip even if his pads don't. next thing we knew Howard is on the ground with his digital camera and Danny has spun around to snap him blasting down at warp 9999 as far as we are concernd, the adrenaline that he must have had finally got to his head.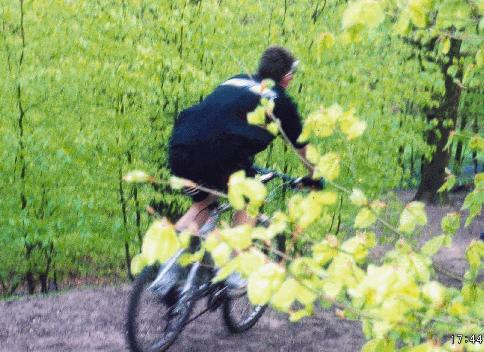 Zoom what else can we say hoz just out of view.
Howard did not want to hurt himself you see he has a saftey cautious mum and if he came off his bike would not be in loot but a charity bag!