DA BMX PAGE
WELCOME TO THE WORLD OF RITE ARD BMX'ERS GOING AROUND MANCHESTER WITH THERE SOCKS IN THERE PANTS WOT A LOAD OF CENSORED ANYWAY LONGIE HAS ONE SO A EXPANSION WAS IN NEED! ANY WAY CHECK THEM OUT ALL PHOTOS TOOK BY DANNY HOPEFULLY! ALL THESE WERE TAKEN AT COPPAL BMX TRACK. SORRY ABOUT THE QUALITY SHOULD BE GETTING SOME MORE SOON. The light was not good so I had to change the colour to make it out!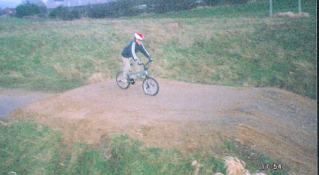 Longie eating off the table top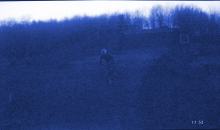 LONGIE ALL BLUE FOR THE CAMERA!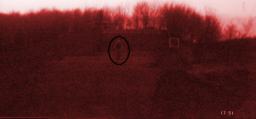 the red arrow in for the kill!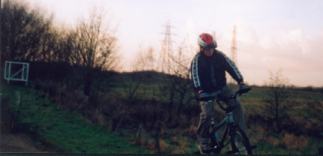 Longie your late for school!
Ok this page is too dark and dismal here are some half pipe shaps for you also seen on jumps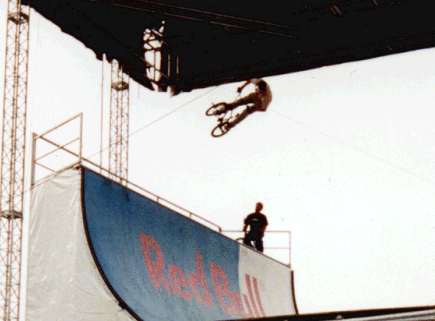 bet he lands it backwards!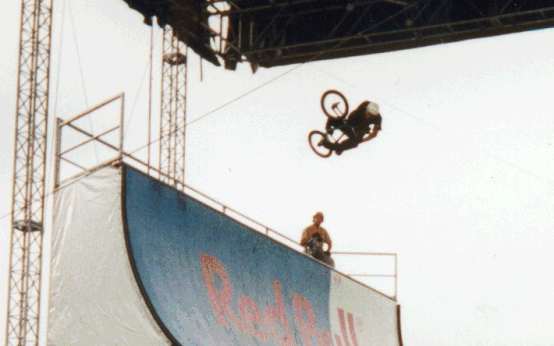 Land it like that please!